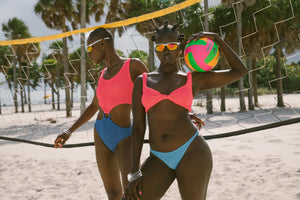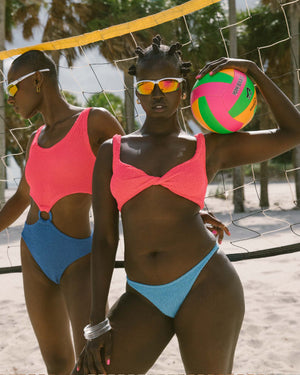 Picture this: the Fresh Prince of Bel-Air just aired, you've got Salt 'N Pepa playing through your Walkman headphones, and the air is full of optimism.
Throwing back to Hunza G's roots, Miami embodies the party spirit of the early 90s on sunny South Beach
Flashes of orange nod to the city's balmy sunsets, and Hunza G's iconic neons pair alongside a pastel palette of blues, pinks and yellows, inspired by Miami's distinctive Art Deco architecture.
Signature styles brought back from the archives reimagine Baywatch's famous red one-piece – if you didn't guess it already, Miami is all about the heritage. Let's get nostalgic.
shop now
New icons just dropped